As exercise on user experience design, I often take physical real world problems and try to think of innovative solutions to solve it. On this post, I will try to give a solution to the U-turn slot closure in EDSA while also addressing the unpleasant commuter experience on the new bus stops.
First, if I were to design a bus stop I would prioritize commuter experience. Instead of an overpass I would put the access on street level. So commuters won't have to walk up a flight of stairs and go back down again when riding on and off the buses. Then the new shorter overpass will be for those who want to cross the other side.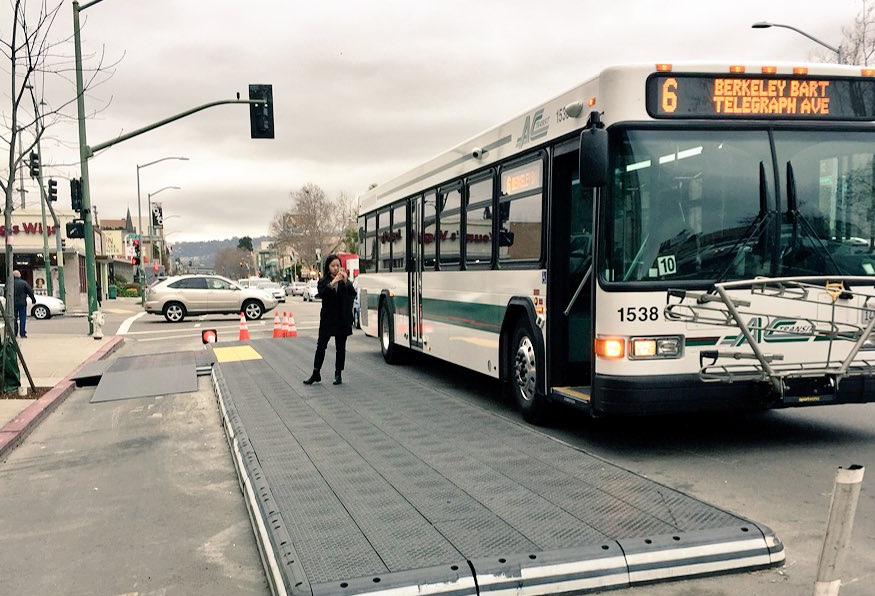 This will make it more accessible for everyone especially the elderly and PWDs. This will also negate the need for escalators, elevators and long footbridge which also increases the safety of the commuters.
I would also like to retain the right side doors of the buses so we can still maintain global standards (coz they said that doors will be moved to the left side of the buses).
Basically it would be like an extra wide pedestrian lane in EDSA.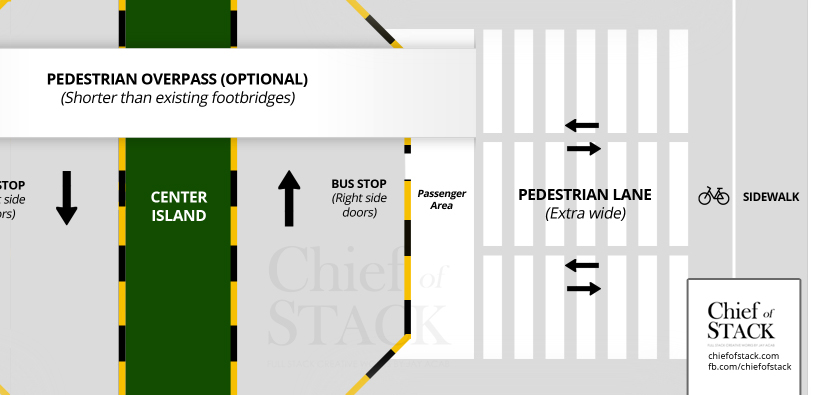 Wait what? But wouldn't it cause inconvenience for private vehicles? Yes, but that will be solved by the second part of my solution, which is a vehicular underpass or tunnel.
This way private vehicles can pass by under the bus stops unimpeded (Buses will remain on street level). Car users won't mind going through a few tunnels compared to commuters walking up and down flight of stairs.  This system takes into consideration the balance between different types of users.
Sure, this will be costlier but building an overpass with escalators and factoring in its regular maintenance isn't necessarily cheap.
I don't really know the figures yet but the tunnel will also feature two U-turn slots for both north bound and south bound vehicles. Which to me, would make the investment more worth it as it will solve traffic problems caused by the recent closure of U-turn slots in EDSA.
We have already built tunnels like the Quezon boulevard and Lagusnilad tunnels in Manila. The only thing left to do is solve the engineering part of the U-turn slots. If this is feasible, then we have improved 3 user experiences: We have provided an open space – commuter friendly bus stop, a U-turn slot that won't interfere with the bus way, a shorter pedestrian overpass for those crossing the other side and an unimpeded private vehicle flow. What do you think, is this even technically possible?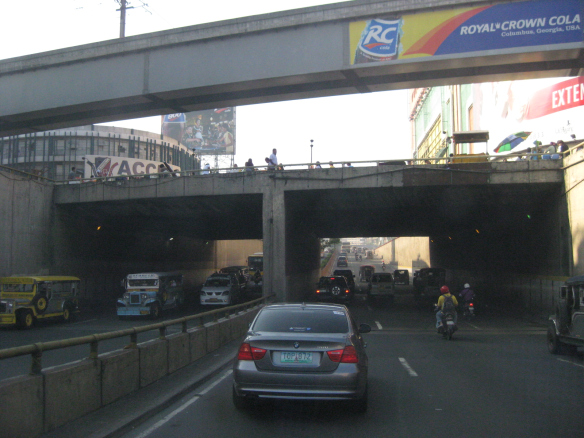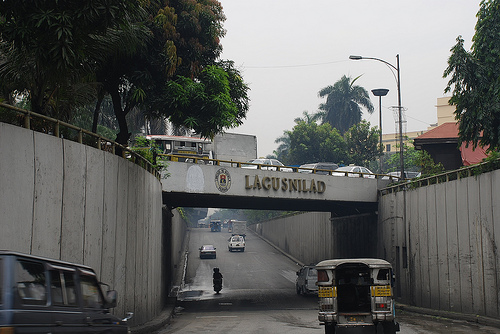 While I congratulate the government for the success of the EDSA bus way itself, much is left to be desired in terms of commuter experience. I know there is a MOA already for a overpass concourse that features escalators.
I commend the efforts of the government especially the DOTr, MMDA, DPWH, LTFRB in streamlining the bus routes in and around Metro Manila. Finally, after so many years we have designated bus stops. I hope we can improve the system to the point that we have time of arrival and departure for each bus.
(Visited 630 times, 2 visits today)